Welcome to Editing 4 You
As a writer myself, I understand the investment you've made in your manuscript  …  your time, your personal experiences, your imagination  …  for some genres, your research  …  and even your emotions. That's a lot to trust to the care of someone you may never have met.
I'm Pamela Taylor,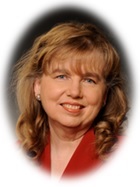 and I'd like to work with you to make that manuscript even better than it is today. Together, we'll polish and enhance your writing and ensure that your voice is clearly heard. Along the way, we'll find the grammar gotcha's, the continuity lapses, the word choices, and even the silly typos that would distract your readers from immersing themselves in your story.
I invite you to explore this site and learn more about me, how I work, what you can expect, and the variety of services you can choose from.  Take a look, too, at what my clients have had to say about their experience.  I'm confident that, together, we can take your work from excellent to outstanding.